auto repair services
for domestic, foreign, Classic cars & hot rods
1000 Pleasant Street, Belmont MA
SERVICES
For over 30 years, customers have relied on and have trusted Coachworks to be their primary auto repair shop. Located in Belmont, MAssachusetts, Coachworks can tackle any of your automotive service needs. Independently owned and operated since 1984, Coachworks specializes in auto repair services for vehicles of today and yesteryear. Our focus is to maintain your vehicle so you may carry on with daily life with minimal interruption. In addition, we are passionate about refining and restoring the classics - from hot rods to woodys - we have worked on them all.
Our Most Popular services INclude:
Engine Repairs
Brake Services & Disc Brake Conversions
Wiring Harness Installations
Electrical Repairs
Oil Change Services
Air Conditioning Services & Installations
Factory Scheduled Maintenance
Starters
Tire Repairs
Exhaust Systems
Welding Services
Steering & Suspension Services
CLASSIC CARS & HOT RODS
In addition to our traditional auto service offerings, we also have a passion restoring and refinishing hot rods and classic cars.
For over 30 years, customers have trusted and relied on Coachworks for their automotive needs.
Classic Cars & hot rods
We are vintage and custom car enthusiasts! With over 30 years experience in restoring and refinishing classic vehicles we can handle partial to complete restorations.
Contact Jim at the shop at 617-489-4574 to discuss your project.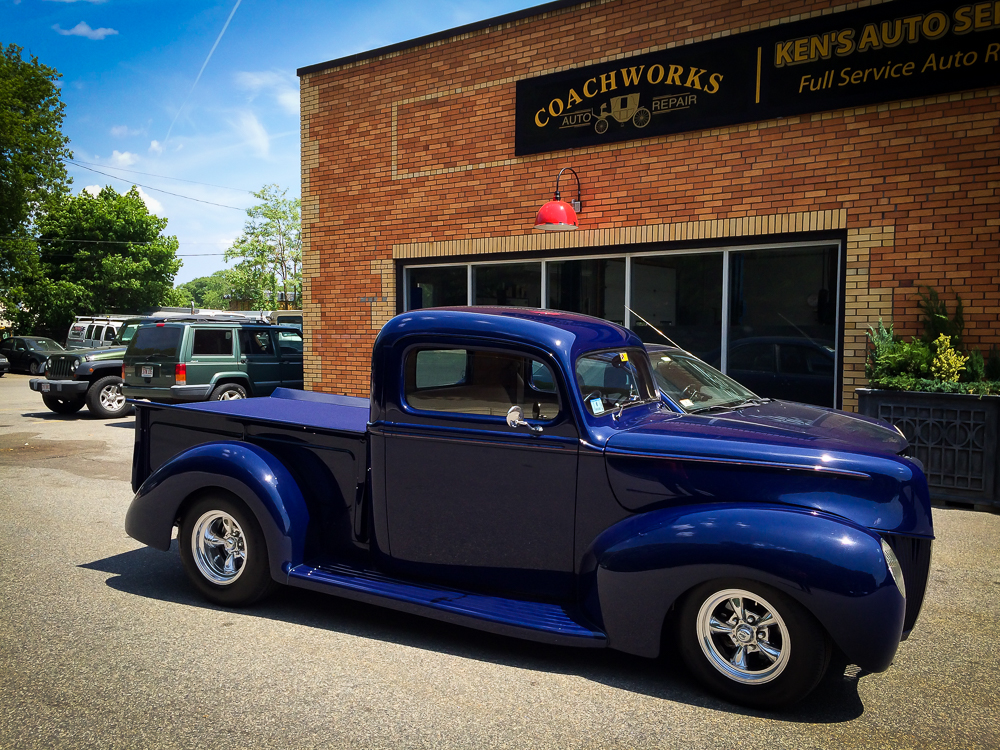 Coachworks
To schedule service, contact our shop during business hours.
PHONE
HOURS
Mon-Fri 7:30am–5:30pm
Sat-Sun Closed